Jeremy Price
Jeremy graduated with a Bachelor of Science Degree in Animal Science from Tarleton State University in 1994 and a Master of Science Degree in Physiology of Reproduction from Texas A&M University in 1997. After managing a purebred Angus operation in Oklahoma and a commercial cow/calf operation in the Texas Panhandle, he began a career in embryo transfer in 2002. In 2006, Jeremy moved to the Sire Services division of Ultimate Genetics. Jeremy opened Integrated Breeders Service in May 2010.
---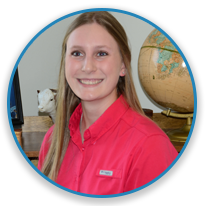 Gretchen Dowdy
While in college, Gretchen worked part time at Integrated Breeders and was actively involved in the Texas Aggie CattleWomen. In December of 2016, she graduated from Texas A&M University with a Bachelor of Science Degree in Animal Science. She continues her involvement with the Brazos Valley CattleWomen and currently manages the bull health testing and export activities. Gretchen and her husband reside in College Station with their two dogs.
---
Zane Kantor
Zane graduated from Texas A&M University in 2017 with a Bachelor's degree in Animal Science. Originally from Mexia, TX, Zane grew up around agriculture and now manages his own purebred Brangus operation. While in college, Zane was a member of the wool and meats judging teams. He also worked at Integrated Breeders his senior year. Zane currently manages our cow division of Integrated Breeders, overseeing AI and ET operations both in house and on farm.
---
Darron Cook
Originally from Magnolia, Darron currently resides in Franklin with his wife and 4 children. Before joining the IBS team, Darron worked as an automotive technician before opening his own shop. He now assists with bull collections, oversees facility maintenance, and bull husbandry.
---
Wade Hanson
photo and bio to come late
---